BARISTA | ARTIST | ENTREPRENEUR
BARISTA | ARTIST | ENTREPRENEUR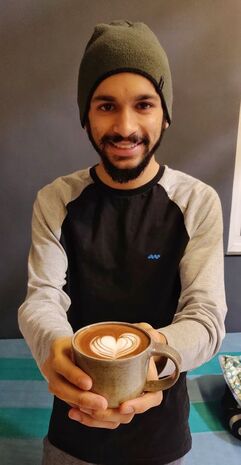 Hola!
I'm Anish. A college dropout who followed his passion for COFFEE!
In September 2016, I had my first cup of Latte which had a beautiful design on it. As an Art Enthusiast from childhood, I wondered if this Art can be done only with the big machines or is it possible at home? That's when I started exploring with Instant Coffee and milk at home.
With that, I also learned about Specialty Coffee and the difference between good and bad Coffee. This journey of 5 years made me a proud Artist and an SCA Certified Coffee Brewer.
I'm on a MISSION to make 10,000 people experience the
REAL TASTE of COFFEE!